Call for a free visit & quote or just to discuss your options - ph 04 777 0029 or mob 027 809 7559
Here at Stretch Canvas we pride ourselves on good old fashion customer service, in fact, we're a pretty friendly team anyway and genuinely enjoy working with our clients.  We have to say, this does make it a lot easier when it comes to listening and understanding our clients ideas and what it is they want us to provide to protect them from the elements.  We manufacture and install a range of awning and shade products to specifically fit your home, workplace, school or kindergarten.   In addition to our bespoke range of goodies, we have some great off the shelf products that can also be considered.  Either way, we are able to provide our clients with the best options available to them when it comes to outdoor entertaining spaces, and weather protection. 
Within the team we have a combined 20 plus years experience in the world of canvas, awning and shade.  Throughout this time we have been involved in a myriad of projects big and small and make sure we learn from each and everyone of them as we go.  This enables us to share our experience with clients and ensure we provide the best information of solutions to suit their specific needs.
 We are aligned with some of the industry's biggest suppliers in the country which gives us access to a very large product range of materials, fittings and knowledge.  We'll leave no stone unturned when it comes to finding the best weather protection solutions for our clients.
Hi Jason, It has been terrific working with you and your team. Your communication and professionalism have been superb. We look forward to our ongoing business with you.
Bruce McDonald
Principal, Kenakena School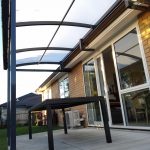 Hi Team, Firstly THANK YOU for your help, guidance attention to detail and friendly service at all stages of our Inquiry, selection, process of construction and completion We found your support throughout gave us confidence in your product, assurance of tailormaking all possibilities to suit our situation and great communication with negotiating finer detail to help produce our "Dream Canopy Shelter" ... cont next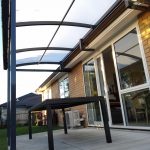 Cont...Your Team of experts employed at each level of the construction inspired us with confidence and we appreciated their suggestions for our special spot. We had explored quite a few possibilities for our Outdoor /Indoor Living /Dining AND SELECTED Stretch Canvas because of Being Local Attention to detail Price Range Material available for usage, attention to colour, design and aesthetic blending with environment and purpose possibilities Friendly, personal service on all levels - nothing was too much trouble
D & E
These wonderful people have added a room to our wee holiday batch. Fantastic from the beginning with their prompt, clear and helpful communication. Nothing was too much trouble. The job was done quickly and we are absolutely thrilled with the result. We would definitely recommend them - fabulous team at kapiti and wonderful product.
Ian and Sue
'The Stretch Canvas team installed clear PVC curtains around our spa pool and they really have enhanced the space and our enjoyment of it by sheltering the area from the elements whilst enabling us to continue to enjoy our view to Kapiti Island. The team were quick, efficient and did a great job from start to finish. We recommend them and their product highly.'
Linda & Ra
Shop 55, Coastlands Shopping Centre, (Outside, next to Robert Harris cafe), Paraparaumu.